The Cuyahoga County Fair would not be be able to bring fair-goers the wealth of entertainment and exhibits that make the fair such a distinctive event without the generous support of our sponsors. Whether through donations of money or in-kind services, their assistance allows us to concentrate our energies on making the fair even better, and we are incredibly grateful for that!
Better Living After 50

Family Living at its Best
For details on all the area's events like the Cuyahoga County Fair, be sure to pick-up both Northeast Ohio Boomer (July/August Issue) and Northeast Ohio Parent (August Issue) at Discount Drug Mart, Giant Eagle, Marc's and various locations throughout Northeast Ohio!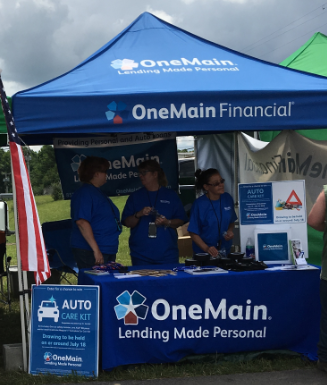 With "Family Unity" in mind, One Main Financial is this year's sponsor of the Family Dance Party Saturday Morning, August 11th from 10am-12Noon. Fair Gate Admission is just $2 per family member provided you have purchased by 12Noon. Plan early so your family won't be left out.
We invite you to show us your dance skills as it is the Family Dance Party after all. We'll also see who loves to Hula Hoop with FREE Hula Hoop lessons.
So, bring your skills for fun opportunities to win great prizes with everything from Otterbacher's Dippin' Dots to Footlong Hot Dogs. We've even got Dave & Buster's Power Cards and Go Ape TreeTopAdventure Passes as part of the Cleveland Metroparks we'll be giving away.
Enjoy the FREE Photo Booth complements of One Main Financial while having your picture taken with Characters Migo and Mechee from the upcoming Warner Brothers Movie "SMALLFOOT" coming late September to a theater near you.
Are you a bit short in getting all the kids back-to-school needs? Need financial assistance on a much larger project like fixing up the house or a new car, then be sure to stop by the One Main Financial Booth during fair week or any one of their 26 Cleveland Branches.