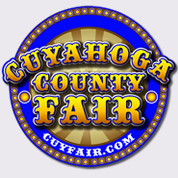 Enter your email to receive CCF news

Preparations for The 2013 Cuyahoga County Fair Now Underway
We are now in the process of booking entertainment and contracting with vendors for the 117th Annual Cuyahoga County Fair, to be held Aug 5th-11th, 2013. A big thank you to all who attended last year's event. Your support has been invaluable as we reengage in our mission to entertain, educate, and to provide a forum where talented individuals from throughout Cuyahoga County can display their skills in farming, tending livestock, gardening, cooking, collecting, painting, drawing, photography, music, and more! If you'd like to view a gallery of pictures from the 2012 Cuyahoga County Fair, visit this page. The fair is truly a celebration of you, so thanks your participation. We look forward to another spectacular Cuyahoga County Fair in 2013!


Cuyahoga County Fair proudly brings home multiple awards, including the "Best Overall Ad Campaign/Program" award for any large county fair in the State of Ohio from the Fairs Communication Contest Awards held in January of 2013.
Many of the Fair Directors attended the convention in preparation for this year's county fair, while picking up multiple awards for 2012, including:
1st Place Best Overall Ad Campaign/Program for a large fair in the state of Ohio
1st Place Best Newspaper Ad/Large Fair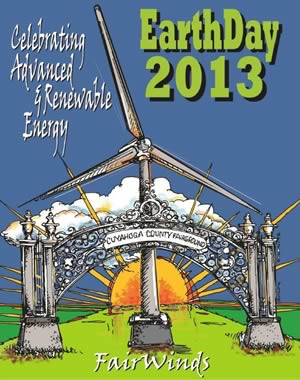 EarthFest 2013 will be held on Sunday, April 21st from 10am-5pm in an exciting new location: the Cuyahoga County Fairgrounds. In partnership with Sustainable Cleveland 2019, the theme for the event is EarthFest 2013: Celebrating Advanced and Renewable Energy. "This incredible opportunity for EarthFest 2013 offers us a venue that will showcase the Fairgrounds' recently installed 500-kW wind turbine, solar array and brand new Energy Center Museum as part of this year's advanced and renewable energy theme," says Earth Day Coalition Executive Director Scott Sanders.
Click here
to view the full Press Release
Click here
to view the flyer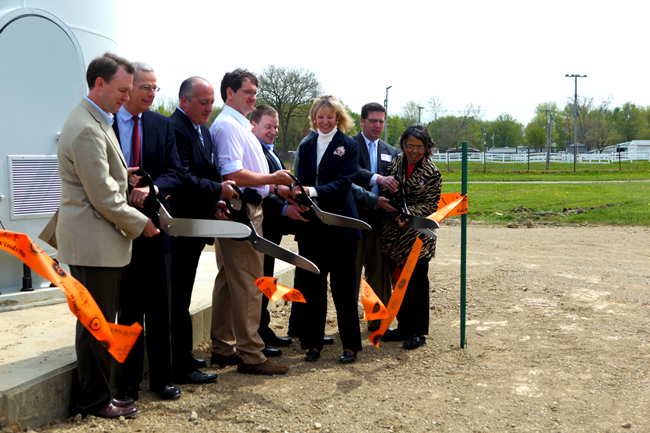 A hallmark of the Cuyahoga County Fair is our Victory Arch. Those who saw it before the restoration know that it was in dire need of repair. We are selling Save Our Victory Arch T-Shirts to help defray the costs assumed during the arch's restoration. To buy a T-Shirt, simply call our offices at 440-243-0090. Thanks for your support!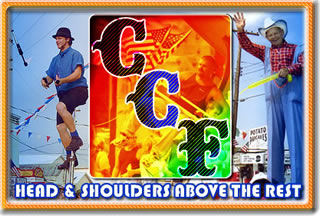 117th Cuyahoga County Fair
Fairgrounds in Berea
August 5-11, 2013
| | |
| --- | --- |
| 117 ACRES OF FAMILY FUN WITH: | |
Fair Features:

Demo Derbies
Harness Racing
FairWinds Turbine
Arts & Crafts
Fireworks
Junior Fair
Tribute Concerts
Hall of Flowers
Square Dancers
Down Home Music
Haunted House
Unicyclist
Thrill Shows
Animals
---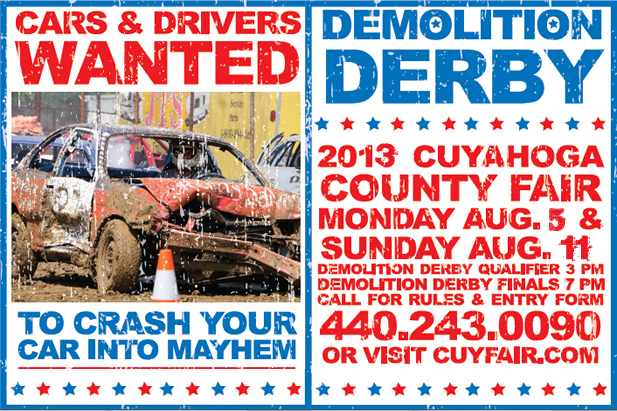 WANTED

100 Fearless Drivers willing to crash their junk cars into metal pretzels until only one survivor remains!

Note: Those with If you can read this, you're too close bumper stickers, or Baby on Board warnings suction-cupped to their rear windows are likely not ideal candidates... unless they have real tough babies.

"WORLDS LARGEST DEMOLITION DERBY"
Click here to view rules & entry form (will be posted Summer 2013)