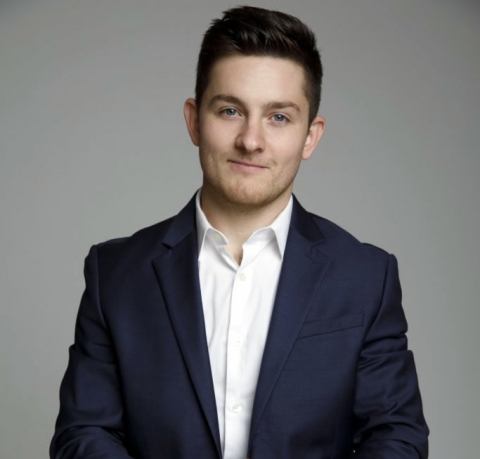 Event Date:
Sun, August 15, 2021,

7:00pm

to

7:45pm
Drew Murray is a magician, creator, artist and more. He has been wowing audiences since he was just 6 years old. After seeing a magician at a summer festival, he has turned an after school hobby into a successful business.
At 10 years old he began performing for small events at churches, libraries and family parties. During grade school he was known as the "magic guy" constantly amazing his peers with magic in talent shows and school functions.
Fast forwarding to today, Drew's career has skyrocketed and his talents have enabled him to acquire an impressive client list ranging from professional sports teams such as The Cleveland Indians and The Cleveland Browns to some of the nations most recognized corporations such as Progressive, L'OREAL and Macy's.
Now Drew performs non-stop with more than 250 performances each year ranging from private parties and festivals to large corporate functions, Drew is considered to be one of the busiest and most in demand magicians in his area.
In his spare time, he enjoys creating art in other mediums such as photography and painting, as well as building large illusions for other magicians around the globe.
He looks forward to each and every performance and hopes that the audience can not only enjoy the magic on an unimaginable level but to also be inspired to go after their own goals and aspirations just as he has done.
Drew graduated from Ohio State in fall of 2014 and will continue to live his dream of being a professional magician.