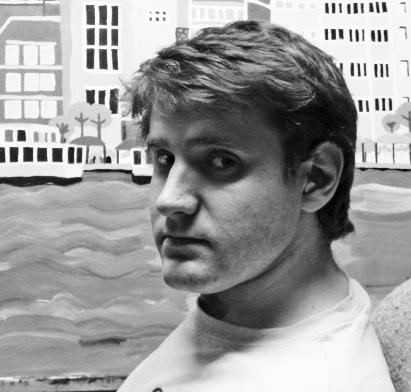 Event Date:
Tue, August 6, 2019 (All day)
Seth was diagnosed at 21 months as autistic and at age 18 was evaluated resulting in a career recommendation of "dry mopping".  At age 20 he took his first art class and by 23 was a featured artist on The Today Show.  Now 33, Seth has exhibited at the Cleveland Clinic, The Natural History Museum, hospitals, museums and universities throughout America.  In 2011, Seth came in first place in a world-wide United Nations competition and his art was placed on a postal stamp to promote autism awareness.  Internationally he has exhibited in Galapagos, Cayman, Curacao, Kiev and The United Nations.  In August Seth and his mother Debra will spend 30 days in France while his art is exhibited in several provinces across France.  
We will move into The Sustainability Center after the opening ceremony to cut the ribbon and open the art exhibit.  Cake will be served in celebration of the exhibit.  Seth and his mother Debra will be on site to meet and greet visitors.  Debra will give a brief presentation on Seth's "journey into art" and the challenges and rewards of autism. As it turns out, two of Seth's favorite things are amusement parks and wind turbines.  We got that!