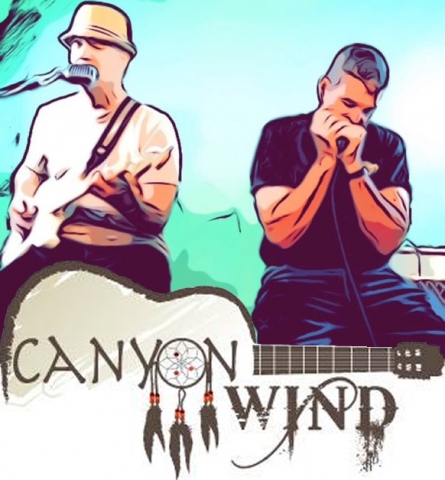 Event Date:
Tue, August 6, 2019,

5:00pm

to

6:30pm
 Web: canyonwindmusic.com
Canyon Wind performs both original and cover tunes and has released 3 albums: Their first in December 2013; second in December 2014 and their 3rd in August 2017. Keith Parker is currently working on the bands 4th Album with hopes of finishing it up sometime in 2018. Besides covering their original music the band also performs cover tunes in the style of: Americana, Folk Rock, Country, Southern Rock, Bluegrass, Rock n Roll and Irish standards for an eclectic mix of great tunes..
The Band:
Keith Parker - Acoustic & Electric Guitars, Bass, Harmonica, Lead & backing Vocals
Keith Pickering - Acoustic Guitar, Banjo & Lead Vocals
Paul Hancheck - Bass, guitar & backing Vocals
Roger Kochan - Drums and backing Vocals
Ron Palka - Piano