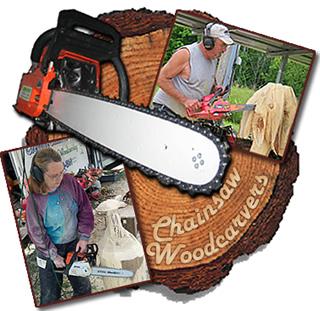 Event Date:
Mon, August 7, 2017 (All day)
Living in western Pennsylvania and teaching woodcarving classes, Rick and his wife Sue begain their own business, RS Woodcarving.  
Rick Cox has traveled the world perfecting his skills... studying carvers from all over the United States, Canada, Australia, Japan and Germany.
For years, Rick has participated at events and competitions across the country, while performing demonstrations at numerous fairs and festivals. Competing with over 250 woodcarvers from around the world, Rick placed third in an international chainsaw carving exhibition in Ridgeway Pennsylvania in 2005. 
In 2006, Rick's wife Sue began traveling and carving with him.  The husband and wife team work to produce a variety of quality carvings at each event.
Rick has also generously donated many of his carvings to civic and charitable organizations such as: Make-A-Wish Foundation, Boy Scouts of America, Association for the Blind, the YMCA, churches and numerous Fire departments. An award-winning carver and a master at his craft, Rick creates deep relief carvings, figures, animals, portraits, caricatures, shallow relief and chip carving.