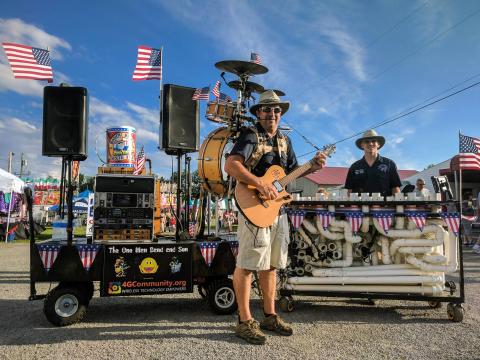 Event Date:
Wed, August 8, 2018,

8:30pm

to

9:00pm
The One Man Band and Son is a one of a kind show of extreme music with comedy for all ages. An inspiring performance playing instruments Marc has created. Performing mainly on fairgrounds they perform in locations many music groups cannot using a motorized and self-powered wagon loaded with 3,000 watts of modern sound equipment.
The repertoire aims at songs every age should recognize covering the 60's thru to today with a mix of Rock, Country, Pop and more. With improv comedic antics, no two shows are alike which maybe is why Marc has been performing yearly at many fairs since the inception of his One Man Band.