Drive-Thru Fair Food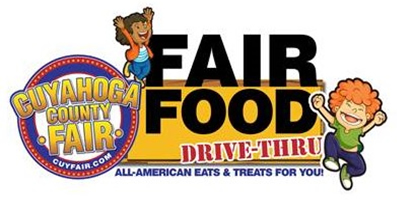 Thanks to all who made a special trip out to the fairgrounds to get their annual fill of funnel cakes, cotton candy, corn dogs, pierogies. elephant ears and other fair delicacies at our Drive-Thru Fair Food event held over the weekend of August 15th.  Thanks as well to all the vendors and volunteers who worked tirelessly to serve the rush of fair supporters.  We had no idea what to expect in terms of turnout, and suffice to say, your response was overwhelming!  Throughout the course of the weekend, more than 1,600 cars wound their way through the fairgrounds to get their fill of eats and treats. To view pics of the event, click here.
Hosting a Fair Food Drive-Thru was a first for us.  The novel coronavirus has forced us all to take novel approaches in the ways in which we conduct our daily lives and interact with others.  Needless to say, we learned some valuable lessons, and were we to do it again, we'd certainly make adjustments to ensure more timely service.  Our sincerest hope, of course, is that this first is also a last, and that in 2021 we can get back to putting on the week-long extravaganza you all have come to know and love. 
That said, it was truly a humbling experience to see so many of you come out to support us during these difficult times.  Your patience, patronage and loyalty stand as a testament not just to your fondness for fair food, but to your love of the fair itself, and trust us when we tell you, the Fair loves you back!  We're already gearing up to make 2021 the best Cuyahoga County Fair ever, so stay tuned for announcements over the coming months.  In the mean time, thank you all again, stay safe, and we cant wait see you next year!


Mark your calendar!
124th CUYAHOGA COUNTY FAIR
AUGUST 10-15, 2021
---
Cuyahoga County Fair
OFFICE CLOSED UNTIL
FURTHER NOTICE
BY APPOINTMENT ONLY
440-243-0090
RENTALS: ext. 114
rental [at] cuyfair.com
SECRETARY: ext. 107
secretary [at] cuyfair.com
MAINTENANCE: ext. 119
440/521-1412
VENDORS: ext. 112
concessions [at] cuyfair.com
PRESIDENT: ext. 111
timcfowler [at] aol.com
FLEA MARKET:
440/305-0061
WEBSITE
---
Cuyahoga County Fair
Committed to keeping YOU Safe & Informed
Click here to download this release as a pdf.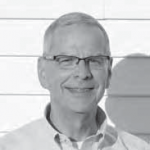 The directors of the Cuyahoga County Fair Board have made the difficult decision to postpone the 124th Annual Cuyahoga County Fair scheduled for August 11-16th in Berea until August 2021.
In consideration of the COVID-19 virus and acknowledging the State of Ohio and Governor DeWine's safety recommendations, the event will not subject the public to possibly contracting the virus. The event planners have consulted with the Cuyahoga County Board of Health, concessioners, amusement companies, entertainers and junior fair officials, and with much contemplation decided that public safety was of the utmost importance.
"Our goal now, and in the future, is for the safety and welfare of the public, employees, volunteers and thousands of participants", stated Fair Board President Tim Fowler.
Fowler further states, "The decision has been very difficult, emotional and well thought out. The fair industry is very integrated and complex with participants assembling from throughout the country. It is a business and we must get it right. One error destroys a year of planning and preparation."
"Our board of directors and partners work very hard to be successful and have raised this yearly event to the level of greatness for the public to enjoy each year. We are extremely proud of the Cuyahoga County Fair and genuinely appreciate the community's support throughout the years. The precautions taken today will help ensure that we are able to provide this 124-year tradition for future generations."
"The Cuyahoga County Fair Board is committed to a strong comeback in 2021 with an event that will fulfill the public's view and what they have come to expect." Be safe! Be strong! Be fair!
Timothy Fowler/President
Cuyahoga County Fair Board
---
Congratulations to Our Scholarship Winners
Amber Renee Blevins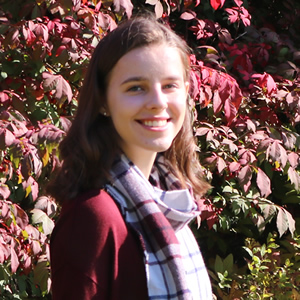 Recipient of the Cuyahoga County Farm Bureau/Cuyahoga County Fair Partnership $1000 Scholarship
Amber Renee Blevins of Olmsted Twp.
Amber will be attending Miami University
Field of Study:  Biology/Veterinary Medicine
---
Nicolette Cianciolo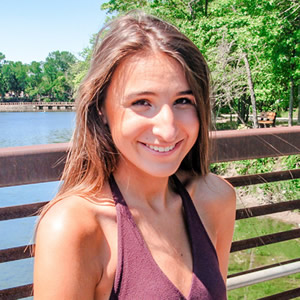 Recepient of the Jim Mikesina $500 Law Enforcement Scholarship
Nicolette Cianciolo of Strongsville
Nikki will be attending University of Cincinnati
Field of Study: Criminal Justice
---
Andrew Koranda
Recipient of the Cuyahoga County Fair $1000 Scholarship
Andrew Koranda of Parma
Andrew will be attending Tri-C before heading to Ohio State ATI (Agricultural Technical Institute)
Field of Study: Hydraulic Control
---
124th Annual Cuyahoga County Fair
POSTPONED UNTIL AUGUST, 2021