When:
Saturday, Aug 11th (10am-12Noon)
With "Family Unity" in mind, One Main Financial is this year's sponsor of the Family Dance Party Saturday Morning, August 11th from 10am-12Noon. Fair Gate Admission is just $2 per family member provided you have purchased by 12Noon. Plan early so your family won't be left out.
We invite you to show us your "dance skills" as it a Dance Party after all. We'll also see who loves to Hula Hoop with FREE Hula Hoop lessons.  We'll have great prizes (All-Day Ride Stamps; Otterbacher's Dippin' Dots & Footlong Hot Dogs; Dave & Buster's Power Cards and Cleveland Metroparks "Go Ape TreeTop Adventure" Passes) for those who dare to show their dance moves.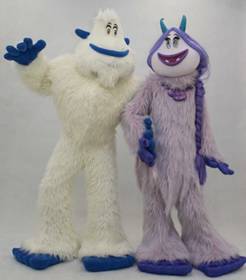 Enjoy the FREE Photo Booth compliments of One Main Financial while having your picture taken with characters Migo and Mechee from the upcoming Warner Brothers movie, "SMALLFOOT," coming soon to a theater near you.
Are you a bit short in getting all the kids back-to-school needs? Need financial assistance on a much larger project like fixing up the house or a new car, then be sure to stop by the One Main Financial Booth during fair week or any one of their 26 Cleveland Branches.
Family Morning Dance Party Sponsors
Ent Image H-Res: