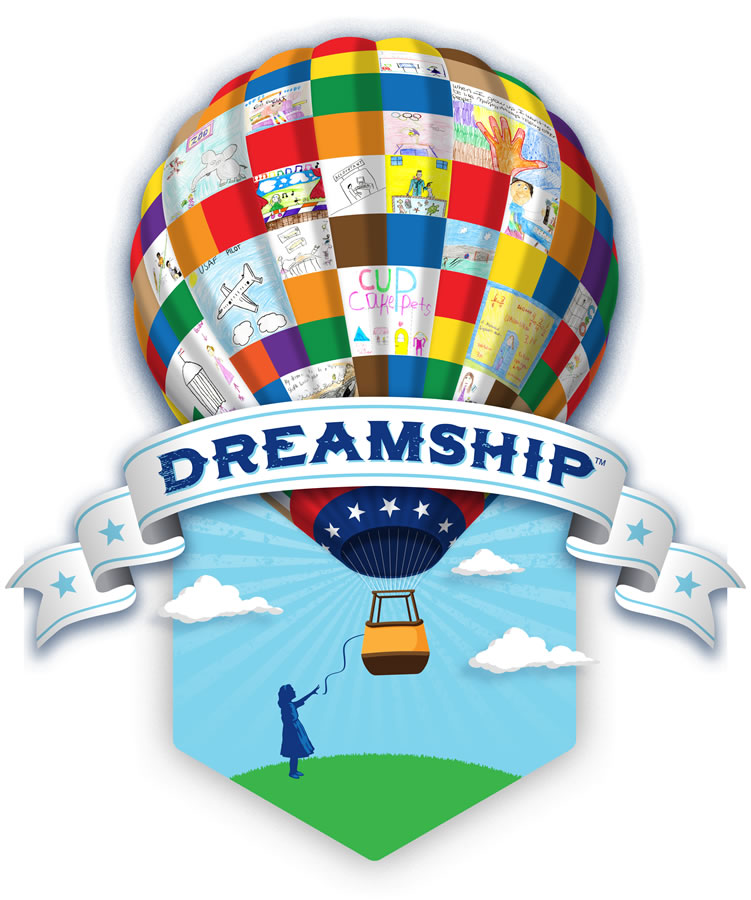 IMPORTANT: If you plan to visit the DreamShip attraction on Fri, Sat or Sun, be sure to show up before 9pm, and please use gates 1, 2, or 3 off Eastland Road.
We do hope you will come enjoy the 2018 Cuyahoga County Fair (fair gate admission applies) and make visiting DreamShip a part of your plans.
DreamShip is a featured outside attraction that will be open to the public Free of Charge* at the following times during Fair week:
Friday, August 10th – 12noon-9pm​
Saturday, August 11th – 10am-9pm​
Sunday, August 12th – 12noon-9pm
*DreamShip is donation-based with suggested $5 per child and $10 per adult. Weather permitting tethered rides that leave the ground, usually go up 30 feet or so.  Others may not want to leave the ground, so the opportunity is available to get in the basket and take a photo with the pilot.  A release will need to be signed for balloon activity participation at which time a donation would be collected.
Brought to the Cuyahoga County Fair by The Rite Aid Foundation's KidCents program, the DreamShip is a one-of-a-kind hot air balloon with a design as unique as its mission. Standing more than 8 stories tall, it is comprised of more than 400 fabric panels, 130 of which uniquely feature drawings of the dreams of children helped by Folds of Honor, a nonprofit organization based in Owasso, Oklahoma, dedicated to providing educational scholarships to children of fallen or disabled service members. Fully operational, every time the DreamShip takes flight, it raises awareness of Folds of Honor and the sacrifice of our country's military heroes and their families. To date, The Rite Aid Foundation's KidCents program has provided over $5.2 million to Folds of Honor, funding over 1,100 educational scholarships in communities served by Rite Aid, and will donate an additional $2 million during the 2018-19 school year. Follow the DreamShip on its journey by visiting www.thedreamship.org.
Ent Image H-Res: