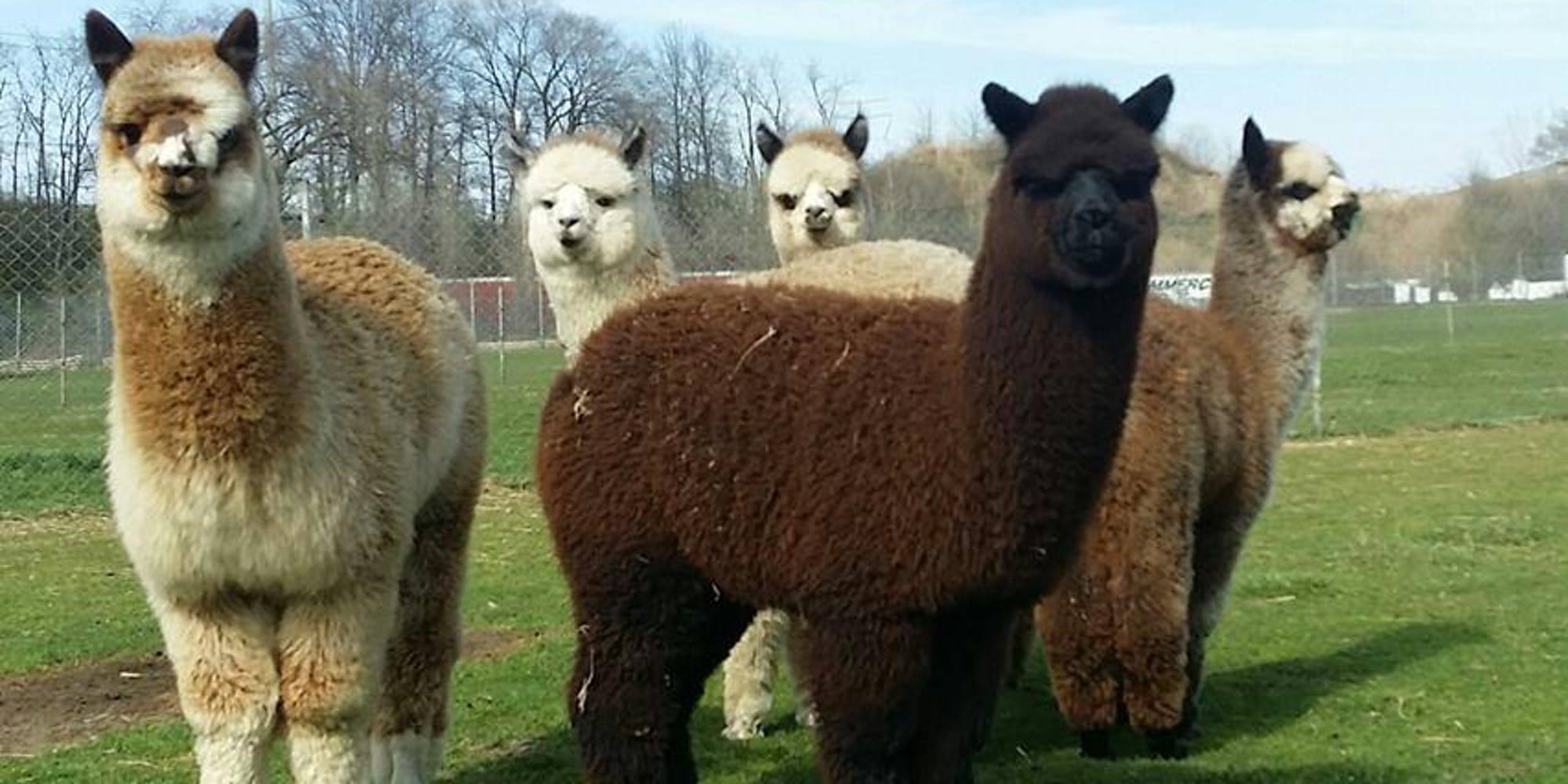 When:
Saturday, Aug 11th (Noon-2pm)
Facebook Event: facebook.com/events/242683869855356
Registration:eventbrite.com
Alpacas may cause stress release & serious relaxation! Come join us AT THE CUYAHOGA COUNTY FAIR FREE ADMISSION TO THE FAIR!! ! for a 1 hour yoga class (followed by 1 hour of alpaca interaction) Exercise your soul amongst the most curious and gentle of animals, alpacas! Class admission fees will be 100% donated to SELR (South East Llama Rescue) , an organization that rescues llamas and alpacas in need of new homes! They are a 501 c 3 organization and work in about 15 states! The work they do is very much in need, and they depend on donations to be able to resue and re-home the animals to a better care situation. I have the highest reguard for their work as its not easy! To those who sign up for this vlass, I thank you! And the alpacas do too! Your admission fee means alot to so many alpacas and llamas!
Our instructor, Leigh Haagendazes, comes from Chagrin Yoga, and she is VERY experienced to lead both beginner to advanced yoga students! Leigh is certified in many different styles of yoga training.... you can't go wrong with her! After class, get "up close and personal" with the alpacas and learn handling techniques as well as husbandry information as we touch, hold, kiss and admire the alpacas. Bring your mat, water and don't forget your camera! Be ready to smile and be filled with the joy that animal interactions will bring. All levels welcome.
Special instructions! *** After you buy your ticket on eventbrite.com, an email will be sent to all registrants requesting their address. The fair will mail out your admission ticket 1 week prior to the event! Registration will close by August 4th! Limiting class size to 20!
The practice of yoga has a number of benefits. It:
Increases mind/body awareness
Improves strength, flexibility, range of motion and balance
Calms the mind, reducing stress and anxiety
Slows heart rate
Lowers blood pressure
Increases blood flow
Boosts immunity
Improves respiration
Strengthens and tones muscles
Improves function of internal organs
Detoxifies the body
Balances muscular system
Increases metabolism and energy
Improves quality of sleep
Ent Image H-Res: